Like other demographic population subgroups, women in recovery may face unique barriers and distinctive issues from their male counterparts.  This is a result of both sex differences (e.g., biological differences between male and female bodies) and gender differences (e.g., societal or culturally constructed roles of masculinity and femininity).
5.7% of women have a substance use disorder in the United States, according to National Survey on Drug Use and Health (NSDUH) data.  
3% of American women suffer from a drug use disorder, while 10.4% suffer from an alcohol use disorder.
While men historically have been more likely to develop a substance use disorder, women also suffer in great numbers.
In recent years, the once-large gap between the rates of overdose deaths for men, compared to women, has been steadily closing.  It is expected that the rates of overdose among women will continue to increase in the next couple of years.
Forty-eight thousand women died from prescription pain reliever overdoses from 1999 to 2010. However, in just 5 years from 2010 to 2015, over 50,000 women died from a drug overdose (excluding alcohol-related deaths and causes).  From 2016 through 2018, studies highlighted rising rates of drug overdose deaths among women aged 45–64 years.
All in all, from 1999 to 2018, the death rate from drug overdose among women aged 30–64 years increased by 260%.   Drug overdose deaths involving antidepressants, benzodiazepines, cocaine, heroin, prescription opioids, and synthetic opioids all increased. 
Research has shown that women are more likely to have chronic pain, be prescribed prescription pain relievers by their doctors, be prescribed higher doses of pain relievers by their doctors, and use them for longer periods than men.
Women will also abuse drugs as a way to curb their appetite or fight exhaustion. Men, on the other hand, are more likely to abuse drugs and alcohol because of peer pressure as adolescents and young adults, to experiment, or to de-stress.
Women develop substance use disorders in less time than men. Some factors that either influence or compound the physiological effects of drugs and alcohol include ethnicity, health disparity, socioeconomic status, developmental issues, aging, and co-occurring conditions.
This is a very real problem on the rise. 
Over the past two decades, the substance abuse field has increasingly recognized the importance of developmental issues over the entire lifespan.  Changes in physiology, emotional and social development, and cognitive capacity, as well as changes in social roles and expectations, have all been associated with substance abuse and its treatment. Many of these life course issues are different or more salient for women than for men.
Developmental Milestones for Women in Recovery
Identity and gender expectations—the younger years: During adolescence and young adulthood, young women are likely to face greater gender-based socio-cultural expectations. Consistent with this notion is the finding that girls and young women may be more susceptible to substance use-related social influences than boys. Substance use may play an essential role in exploring new experiences while forming an identity, but it is as likely that substance use helps provide relief when identity formation and the negotiation of new gender role expectations become confusing or difficult.
Educational, employment, and career issues: In a recent summary of women's
career development was concluded that "life is, in many ways, less gendered than it was in the 1970s"; however, "there are still ways in which life and its opportunities are partially controlled by gender stereotypes" and roles. (Fitzgerald and Harmon).  It can be argued that women's work lives are more complex than men's.  For example, the need to balance
career endeavors—education, training, and employment—with caregiver responsibilities is a major developmental task that, more often than not, is unique to women.  While younger women are more likely and able to invest in earlier career development than the women of 50 years ago,  they still do not characteristically encounter the same career opportunities, and for many women, early career aspirations may be placed on hold or pared down until years later due to pregnancy and childcare responsibilities.  The disparity in employment opportunities, income, healthcare insurance, and/or childcare support presents unique challenges for all women but significantly impacts women with substance use disorders and women seeking substance abuse treatment. Overall, women with substance use disorders have more pronounced employment barriers than men with substance use disorders and women without substance use problems.
Menopause:  Menopause is a complex biopsychosocial transition for women. Rather than an event, menopause is a process that unfolds over many years as estrogen levels decrease. These decreases, in turn, may lead to a variety of physical and psychological symptoms, the onset of which may precede the cessation of fertility by as much as a decade. For some women, cessation of fertility occasions a re-examination of social roles, which may lead to depression or anxiety in some and a new sense of freedom in others.  Studies evaluating the impact of hormonal changes in alcohol and drug metabolism
and the consequences of substance use on the development of menopause are limited. Yet, preliminary studies reflect potential effects even though research remains mixed and methodological issues are evident. Most noteworthy, substance abuse and dependence may exacerbate postmenopausal risks for coronary heart disease, osteoporosis, and breast cancer in this population.
Caring for parents and partners: Many more people than ever before are having to cope with caring for elderly parents in addition to the usual demands of work and family. The typical pattern is that sons offer financial assistance, and daughters and daughters-in-law provide the time-consuming, hands-on care.  More than 60 percent of caregivers are female.  An estimated 80 percent of informal care for elders is imparted to family caregivers, and these caretaking responsibilities can last ten years or more.  Women may be caught between the responsibilities of providing care to their parents or parents-in-law while simultaneously taking care of their dependent children.  Time and energy spent caring for elderly parents often come at the expense of other family or occupational roles as well as self-care.  Although unpaid family leave is now available to many workers, the demands of caring for an elderly parent force some women to make hard choices.  They either have to reduce or stop work or have to find professional and institutional care. Some have had to switch to part-time work, pass up promotions, or quit their jobs altogether. This decision can lead to a greater risk of living in poverty in the later years due to terminating or decreasing hours of employment to care for aging parents.  For women with substance use disorders, emotional, physical, and financial stressors are likely to exacerbate substance use. Moreover, unique obstacles exist for women with substance use disorders—balancing the need to care for their parents and the need for their 
substance abuse treatment.  Longer life than male partners: Women are more likely than men to outlive their partners. According to the Centers for Disease Control and Prevention, the general life expectancy for women and men is 80.4 and 75.2 years, respectively. Data from the Census Bureau indicate that almost one-half of American women over the age of 65 are widowed.   A recent cross-sectional and longitudinal study of more than 70,000 American women ages 50–79 found that widowed women were significantly more physically impaired than married women on a variety of measures, including general health and physical functioning, obesity, hypertension, and pain. Widowed women were also significantly lower in overall mental health and social functioning and significantly higher in a depressed mood.
The later years: Various sources of data suggest that alcohol problems are ordinary events among the elderly, and estimates of the prevalence of heavy drinking or alcohol abuse range from 2 to 20 percent for this population. There is also some suggestion that the baby-boom generation is more likely than earlier generations to have been exposed to drug and alcohol use and may drink or consume drugs at greater rates after age 65. The literature on the etiology of elder substance use disorders is limited, but the spousal loss is one commonly cited factor.
Treating Substance Abuse in Women
Culturally, women have often experienced greater levels of stigmatization around substance use as a result of their traditional societal roles as gatekeepers, mothers, caregivers, and often the central organizing factor in their family units. With the integration of women into the mainstream workforce in most middle and high-income countries like the U.S.,  women have also begun consuming alcohol at intensities and frequencies that are quickly catching up to that of their male counterparts.
Women suffering from substance use disorder will have unique experiences and challenges, displaying different issues and needs that may be essential to address for them to achieve and maintain long-term recovery.
Integrated treatment models that address the whole person are usually the most effective for women who are struggling with addiction issues. These treatment programs address all aspects of the addiction disease, including the spiritual, social, physical, and mental aspects of substance abuse and addiction.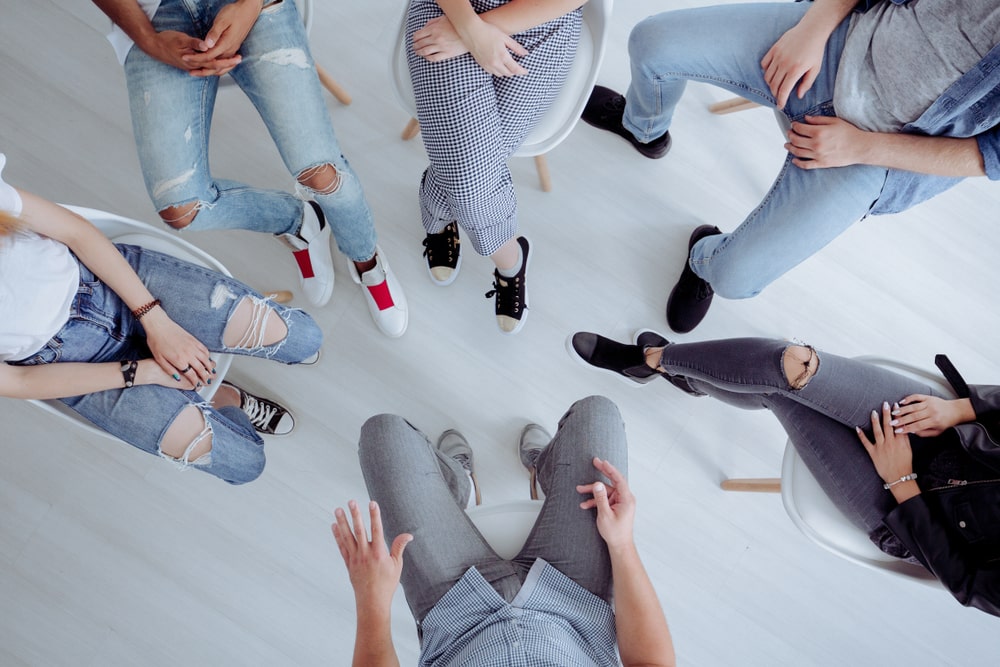 Access to a team of supportive, empathetic counselors is crucial for women in recovery. Support groups and group therapy are also ideal for women in rehab for addiction. Women don't necessarily fare better in women-only rehab programs. Both mixed-gender and gender-specific treatment programs are effective in helping women achieve and maintain sobriety. However, women with a history of past sexual abuse or physical violence from men may benefit from a women-only facility where they can receive supportive care from female counselors and therapists.
Men are more likely than women to attend drug or alcohol addiction rehab.
For women, studies have found that they are more likely to try and obtain drug or alcohol addiction treatment from a primary care facility or a mental health facility. Studies have indicated that it's critical to improve women's access to care through primary care offices or psychiatric facilities.
A lack of childcare and the ability to maintain their access to children is a significant factor in why women need more intensive, outpatient treatment models.
Gender does not appear to predict retention in substance abuse treatment. Women are as likely as men to stay in treatment once treatment is initiated. Factors that encourage a woman to stay in treatment include:
supportive

therapy

a collaborative therapeutic alliance

onsite child care and children's services

integrated and comprehensive treatment

services
Socio-demographics also play a role in treatment retention. We will discuss this further in another section.  Studies suggest that support and participation of significant others, being older, and having at least a high school education are important factors that improve retention. The criminal justice system or child protective service involvement also is associated with longer lengths of treatment. Women are more likely to stay in treatment if they have had prior successful experiences in other life areas and possess confidence in the treatment process and outcome. Although pregnancy may motivate women in initiating treatment, studies suggest that pregnant women do not stay in treatment as long and that retention may be significantly affected by the stage of pregnancy and the presence of co-occurring psychiatric disorders.

Limited research is available, highlighting specific therapeutic approaches for women outside of trauma-informed services. In recent years, more attention has been given to effective women's treatment programming across systems with considerable emphasis on integrated care and the identification of specific treatment issues and needs for women. Gender-specific factors that influence the treatment process and recovery evolve around the importance of relationships, the influence of family, the role of substance use in sexuality, the prevalence, and history of trauma and violence, and common patterns of co-occurring disorders. Among women with substance use and co-occurring mental disorders, diagnoses of posttraumatic stress and other anxiety disorders, postpartum depression and other mood disorders, and eating disorders are more prevalent than among men who are in treatment for substance use disorders. Consequently, clinical strategies, treatment programming, and administrative treatment policies must address these issues to adequately treat women. Likewise, women often need clinical and treatment services tailored to effectively address pregnancy, child care, children's services, and parenting skills.
Using a systems approach is appropriate regardless of gender, yet it is a vital framework for understanding women's treatment needs and the impact of substance use on their relationships and caregiving roles. 
Integrated Care
Integrated care is the systematic coordination of general and behavioral healthcare. Integrating mental health, substance abuse, and primary care services produces the best outcomes and prove the most effective approach to caring for people with multiple healthcare needs.
Whether services are organized via traditional models within primary care settings, behavioral health settings, or Health Homes, the integration of services, and access to treatment, is critical for women. 
Supportive therapy
Women who abuse substances benefit more from supportive therapies than from other types of therapeutic approaches. The therapeutic relationship should be one of mutual respect, empathy, and compassion.
The type of confrontation used in some traditional programs tends to be ineffective for women unless a trusting, therapeutic relationship has been developed.  Early research on women in treatment demonstrated that women entered treatment with lower self-esteem than their male counterparts.   Hence, breaking down to rebuild a person is not conducive to effecting change among women who abuse substances.  Although designed to break through a client's denial, these approaches can diminish a woman's self-esteem further and, in some cases, retraumatize her. Approaches based on awareness, understanding, and trust are less aggressive and more likely to effect change.  An atmosphere of acceptance, hope, and support creates the foundation women need to work through challenges productively.
Collaborative approach
Leading practitioners in the field of substance abuse treatment for women suggest that effective therapeutic styles are best characterized as active, constructive, collaboratively, productively challenging, supportive, and optimistic. Effective therapeutic styles focus on treatment goals that are important to the client. This may mean addressing issues of food, housing, or transportation first. Having her primary needs met builds a woman's trust and allows her to address her substance use. A collaborative, supportive approach builds on the client's strengths, encourages her to use her strengths, and increases her confidence in her ability to identify and resolve problems.
Effective therapeutic styles facilitate the client's awareness of the difference between the way her life is now and the way she wants it to be. The client and counselor agree to work together to identify the client's distortions in thinking— discrepancies between what is important to her and how her behavior and coping mechanisms prevent her from reaching her goals. Approaching treatment as a collaboration between equal partners—where the therapist is the expert on what has helped other people and the client is the expert on what will work for herself—may reduce the client's resistance to change.
Interpersonal therapy
Interpersonal therapy has been used successfully with women with bulimia, and dialectical behavior therapy recently has begun to be used with this population. Additional treatment approaches for women with eating disorders, a common co-occurring disorder, can engage clients are encouraged.  These include psychoeducation, behavioral contracting, and nutrition monitoring.
The treatment setting has a profound effect on a woman's recovery. Both relational theory and trauma theory take this impact into account, emphasizing the context of treatment, and providing guidelines for developing a therapeutic environment and culture. Women recover in an environment that facilitates healing–one that is characterized by the elements of safety, mutuality, and empowerment discussed in the section on relational theory. Safety means that there are appropriate boundaries between the client and the clinician (that is, the environment is free of physical, emotional, and sexual harassment). Although it may be possible for a clinician to guarantee absolute safety only in a private practice setting, participants in treatment programs need to know that the environment is likely to be safe for them.
TREATING PREGNANT WOMEN IN RECOVERY
The number of women who are suffering from alcohol or drug addiction while pregnant is growing. Addiction during pregnancy can occur because the mother was already addicted before the pregnancy or due to certain factors like stress, life problems, lifestyle, and more. Treatment is critical. This is not just harmful and dangerous for the mother's health and overall well-being, but for the developing baby, as well.
Substances Commonly Associated With Use During Pregnancy 
According to a study by SAMHSA, 11.6% of pregnant women aged 15 to 44 years old used alcohol, while 17.3% used tobacco, 6% used prescription medications, and 4.3% used illicit drugs. 
A recent study has shown the use of alcohol has recently decreased, leaving approximately 40% of the women who are treated during pregnancy dependent on opioids—mostly prescription Vicodin and Oxycontin. There has been a recent uptick in the use of IV heroin: approximately 30-33%, alcohol at about 30%, and benzodiazepines, marijuana, and poly-substance abuse. 
Treatment 
 Studies show that if a woman can stop using drugs early during the first term of her pregnancy, there may be a good chance for her to deliver a healthy and unharmed baby.
Therefore, women who are pregnant and suffering from drug or alcohol addiction should seek help immediately, to save themselves and their baby from sure harm, and start living a normal life while giving the proper prenatal care for their child.
Individualized Treatment and Flexibility
An individualized program and flexibility are among the top recommendations by professionals for treating pregnant or postpartum women addicted to alcohol or other drugs.
The length of treatment at each facility varies based on a woman's particular needs, her financial and insurance situation, community and family support, and strong aftercare availability.
 "Some women need more than five or six months of residential treatment, particularly if there are psychiatric issues, child-related issues that have not been resolved, or perhaps linkages with community organizations and services have taken more time to set up than anticipated," says Priscilla Wilson, LISW, NCACII, clinical services supervisor at The Phoenix Center.
A program can be adapted for an expectant mother's physical symptoms. If her ankles are swollen, she's nauseated, or she needs to nap, some facilities will allow her to lie down during group sessions, while others will arrange for counseling to take place in her room or will bring her up-to-date later on information that was presented at a lecture that she missed.
Although exceptions are made on a case-by-case basis according to an individual's health and proximity to childbirth, pregnant and postpartum patients are generally kept busy, and flexibility is not to be abused. Many women experience fatigue, body aches, and nausea during pregnancy.  In the real world, pregnancy does not exclude an expectant mother from day-to-day life or participation in addiction treatment.
Education and Life Skills
Life skills should be taught and practiced regularly in programs. Patients can and should cook, clean, manage the "household" (or living space), and complete other chores. For postpartum patients, of course, caring for a baby takes precedence over other activities.
Education is a large part of treatment in all of the programs for pregnant or postpartum women with addictions and, depending on the facility, can run the gamut from instruction on prenatal and postnatal care, child development, and fetal alcohol syndrome to smoking cessation, sexually transmitted diseases, HIV, and hepatitis C. At Gratitude House, a social worker from the county jail regularly offers presentations that ease patients' minds by portraying members of law enforcement as friends rather than foes. As would be expected, all of the facilities either use staff or bring in outside agencies to teach parenting classes and instruct patients regarding nurturing a baby.
A special concern is that pregnant women should not take certain psychotropics and other medications.
Avalanche of Emotions
Psychosocial issues among pregnant women with addiction can be compounded and include guilt, remorse, shame, embarrassment, denial, anger, and loneliness. There's fear not only that the baby will be born addicted or with other physical or mental challenges caused by drug abuse but also a fear of authorities, being arrested, dealing with the legal system, and basics such as health insurance and employability. 
Just the thought of carrying another living being inside one's body can be mind-boggling and create anxiety-producing for any first-time mother, let alone one who, as a substance abuser, has been running away and covering up emotions and is now battling the urge to use the numbing substance on which she previously relied. Therefore, peer support is essential—more specifically, coming into being as a woman and bonding with other women by talking about the awesome abilities of the female body and the amazing gifts that women experience in conception, pregnancy, and childbirth.
Developing relationships with other women is part of what's known as a gender-specific treatment, or treatment specifically designed for women and their special issues.  Seeing that "I am not the only one" allows women to focus on relationships because women's lives revolve around relationships, and women recover within their context.
Gender-specific treatment addresses violence while focusing on a woman's family history, her early childhood attachments, and her current relationships with other adults. Maternal-fetal attachment therapy, which includes tactics such as teaching a mother to read to her baby before it's born, is employed to help a mother form a bond with her baby.
Also essential to women who are addicted and pregnant or postpartum are aftercare and a connection to community resources, such as prenatal or postnatal services, 12-step programs, and housing, education, and employment services.
How Substance Abuse Affects Relationships 
A substance abuse problem poisons everything in an addict's life.  That simply means that the truth cannot be underscored enough: a drug, alcohol, or compulsive behavior problem does corrode everything an addict holds dear, including, and especially, familial, romantic, and sexual partnerships.
Like most facets of an addiction, relationships play a cause-and-effect role, and understanding these dynamics is instrumental in controlling the addiction and saving the relationship.
Women are more likely than men to measure their life satisfaction against the health of their relationships, and the ability to connect with other people.
Women are often introduced to substance use by a significant relationship such as a boyfriend, family member, or close friend. Though genetics also may be a significant risk factor for women, more research supports familial influence—a combination of genetic and environmental effects. Less is known about the familial influence of illicit drugs, but parental alcohol use increases the prevalence of alcohol use disorders among women by at least 50 percent. Family of origin characteristics plays a role too. Exposure to chaotic, argumentative, and violent households, or is expected to take on adult responsibilities as a child, are other factors associated with the initiation and prevalence of substance use disorders among the female population.
Women are significantly influenced by relationships, relationship status, and the effects of a partner's substance abuse. Women dependent on substances are more likely to have partners who have substance use disorders.  At times, women perceive shared drug use with their partner as a means of connection or of maintaining the relationship. Often, rituals surrounding drug use are initiated by a male partner, and women bear more risk of contracting HIV/AIDS and hepatitis by sharing needles or having sexual relationships with men who inject drugs.
Relationship status similarly influences the use and potential development of substance use disorders. Marriage appears protective, whereas separated, never married, or divorced women are at greater risk for use and the development of substance use disorders.  Relationship influence does not stop at the point of treatment entry; relationships also significantly influence treatment engagement, retention, and outcome among women.
Children may be forced into uncomfortable or unfamiliar roles to compensate (or cover) for a parent's substance abuse. Extended family members might be put through stressful experiences of shame and humiliation if their connection to the addict (and his or her behavior) becomes known.
When dealing with partners economics also comes into play.    Money, for example, can be diverted away from savings and joint interests, and toward fueling a habit.
Psychologically (and behaviorally), a partner could be on the receiving end of mood swings, reduced sexual interest and functioning, lack of engagement from their loved one, and other forms of emotional neglect.
The element of promiscuous sexual activity induced by stimulants such as cocaine and methamphetamine can also cause multiple difficulties, both within and without a relationship: sexually-transmitted diseases, unwanted pregnancies, abuse and neglect of sexual partners, depression, and a gradual decline of effort and interest in pursuing long-term and serious relationships.
Sexuality is one of the many components of a relationship, and how it is impacted by substance abuse could also play a role in how the other components of the relationship play out. As intimacy and trust levels are impacted by dwindling sexual capacity and increased periods of depression and turbulent mood swings (caused by withdrawal and comedown effects), the chances of emotional and physical abuse among partners increase.
It may be tempting to think of drug abusers in a relationship as men, and their female partners as the unwilling victims.
However, Psychology Today reports that women who are addicted to drugs are more likely than men to associate their substance abuse with their relationships. Many women who have to fight a daily battle to maintain their abstinence lose ground because of their sexual or romantic relationships. Sometimes they relapse because their partner convinces them (or they convince themselves) that their sex will be better when they are high.
Sometimes they relapse because they want to share a drink, a snort of cocaine, or methamphetamine in solidarity. One thing leads to another, and not only do they relapse, but they also poison their relationship as well.
Perhaps for women more so than men, the intersection between addiction issues and issues of intimacy may be borne from trauma suffered during childhood. In the words of TIME magazine, "the vast majority" of people who struggle with a substance abuse problem have also suffered major trauma in their past. And researchers writing in the Journal of Psychiatric Research claim that women who have suffered a traumatic event in their lives are more conditioned to feel fear than men, which may manifest as fears of loneliness and abandonment that they attempt to self-medicate with drugs and alcohol (in contrast to men, who generally introduce prescription and recreational drugs into their relationship dynamic for improved sexual performance).
One of the key problems of substance abuse in a relationship is that even if an addict loves her partner, drug addiction will make her love the drug more. That's the stark reality laid out by a blog on PsychCentral, which explains that a relationship with someone who is abusing drugs is not a healthy one, and is dysfunctional by nature.
Trust
Oftentimes, long before loved ones lose their patience, respect, or sometimes even their love – trust goes out the window.
Small, repeated lies about whereabouts, a dead cell phone, a lost wallet, or sobriety. Other times, the offenses are much larger. Either way, the lies, the strange behavior, endless broken promises, and the constant sense of doubt and worry have left the addict in a trustless relationship. And relationships without trust aren't healthy for anyone.
There are few people more difficult to trust than those in active addiction. After all, the disease of addiction thrives on support – and support can only happen with the right pieces in place. A person in active addiction often needs to craft truth-bending stories or break promises to get the drugs they are physically, mentally, and emotionally addicted to.
A family member can go through an emotional rollercoaster as their trust is broken, patched back up, and shattered once again. Family members want to believe their loved one is telling the truth – that they're sober and ready to do whatever it takes. Family members want to believe their loved ones when they beg for forgiveness because they learned their lesson, really learned their lesson this time. Family members want to believe it will be different this time.
The repeated lies and broken promises, however, change things. Our usual expectations are reversed. Lies are inevitable. Distrust is inherent. Letdowns are an everyday occurrence.
Communication is one of the most important tools in life –, especially in relationships and recovery.  Many times, the way people communicate with each other contributes to how their relationships are grown and strengthened.

Because addiction can strain communication, recovering those open lines can be a process.
Help clients learn to think through what they want to communicate.




When words can break or build, they need to take their time to think before speaking. It won't be easy – especially in the heat of the moment or when they feel hurt or attacked. In the long run, those few extra moments to gather their thoughts can go a long way.
Using "I" statements.
Everyone knows what it is like to feel attacked. Not good, right? One way to avoid this type of communication is by teaching clients to convey how they are feeling – and by beginning statements with the word "I."
Create a conducive environment.
Emotions can escalate quickly in chaotic environments. To avoid confusion, misunderstandings, and frustration – help clients to plan to have conversations in an environment that is private, quiet, and calm. This way, both participants feel more comfortable and safe in opening up.
Set healthy boundaries.

Boundaries are key to creating healthy relationships – and in building trust, they establish guidelines for appropriate behaviors, responsibilities, words, and actions. When their boundaries are malleable or don't exist, they open themselves up to lose what makes them, them. A lack of healthy boundaries when a loved one is addicted can mean that they will be lied to, cheated on, and stolen from.
Know that it takes time.

Trust can take years to build and even longer to rebuild – but it can also be broken with one single action. It will take many honest answers, and reliable actions before an addict can build trust again.
Healing, forgiving, and trusting are all processes. Let them unfold.
Psychological Patterns Of Why Women Abuse Substances
For women, intimate partner and family abuse, problems with self-esteem, and higher rates of depression and anxiety tend to trigger substance abuse in at-risk females. 
 Women will also abuse drugs as a way to curb their appetite or fight exhaustion. Men, on the other hand, are more likely to abuse drugs and alcohol because of peer pressure as adolescents and young adults, to experiment, or to de-stress.
Recovery programs that offer supportive, nonjudgmental care are more effective for women. Women must receive guidance from therapists, they can trust, and with whom they can build a rapport. Women in recovery from addiction will have the most success if they can form a relationship with a therapist who can hold them accountable for their actions, without finding fault or passing judgment.
Shame and guilt surrounding addiction issues tend to impact women more profoundly than men. Forming strong, supportive relationships with a therapist and also in group therapy with other patients is a significant motivator for women. A meaningful way to improve a woman's chances of recovering from addiction is to cultivate strong and healthy relationships with other women in recovery who share similar struggles, concerns, and victories.
Also, problems with interpersonal and romantic relationships tend to be common triggers for women with substance use issues. Initial treatment and ongoing recovery for women tend to be the most successful when therapy focuses on helping women achieve stronger levels of self-reliance outside of rehab. Fostering a sense of empowerment, and teaching women to trust themselves over others is vital for women's recovery from substance abuse.
Risk factors associated with the initiation of use and the prevalence of substance use disorders include:
sensation-seeking

symptoms of depression

anxiety

posttraumatic stress
Women with a history of

trauma, including interpersonal and childhood sexual abuse

, are highly represented in substance abuse samples. In addition, sociocultural issues play a significant role across the continuum beginning
with an enhanced risk for substance use.

Degree
of acculturation, experiences of discrimination,
and socioeconomic status are prominent risk
factors

from the outset but continue to influence women's
substance use, health status, treatment
access, and help-seeking behavior.
Among women, six patterns of substance use
emerge from empirical data.
First,
the gender gap is narrowing for substance use
across ethnicities, particularly among young
women.
Second, women are more likely to be
introduced to and initiate substance use through
significant relationships, while marital status
appears to play a protective role.
Third, women
accelerate to injecting drugs at a faster rate
than men, and rituals and high-risk behaviors
surrounding drug injection are directly
influenced by significant relationships.
Fourth, women's
earlier patterns of use (including the age of
initiation, amount, and frequency) are positively
associated with higher risks for dependency.
Fifth
, women are more likely to temporarily
alter their pattern of use in response to caregiver
responsibilities.
Sixth, women progress faster
from the initiation of use to the development of
substance-related adverse consequences.
Role of Women As Caregivers and Balancing Life 
I am the keeper.
I am the keeper of schedules. Of practices, games, and lessons. Of projects, parties, and dinners. Of appointments and homework assignments.
I am the keeper of information. Who needs food 5 minutes before a meltdown occurs and who needs space when he gets angry whether there are clean clothes, whether bills are paid, and whether we are out of milk?
I am the keeper of solutions: bandaids and sewing kits and snacks in my purse. But also of emotional balms and metaphorical security blankets.
I am the keeper of preferences. Of likes and dislikes. Of nightly rituals and food aversions.
I am the keeper of reminders. To be kind, to pick up their trash, do their dishes, do their homework, hold open doors, and write thank you notes.
I am the keeper of rituals and memories. Of pumpkin patches and Easter egg hunts. I am the taker of pictures, the collector of special ornaments, and the writer of letters.
I am the keeper of emotional security. Everyone. The repository of comfort, the navigator of bad moods, the holder of secrets, and the soother of fears.
I am the keeper of the peace. The mediator of fights, the arbiter of disputes, the facilitator of language, and the handler of differing personalities.
I am the keeper of worry: Theirs and my own.
I am the keeper of the good and the bad, the big and the small, the beautiful and the hard.
Most of the time, the weight of these things I keep resembles the upper elements on the periodic table – lighter than air, buoying me with a sense of purpose. It's what I signed up for. It's the one thing I am good at.
But sometimes the weight of these things keeps pulling me down below the surface until I am kicking and struggling to break the surface and gasp for breath.
Because these things I keep are constantly flickering in the back of my brain, waiting to be forgotten. They scatter my thoughts and keep me awake long past my bedtime.
Because all these things I keep are invisible, intangible. They go unnoticed and unacknowledged until they are missed. They are not graded or peer-reviewed or ruled on by a court. And sometimes they are taken for granted.
To all of you who are keepers, I see you.
I know the weight of the things you keep.
I know the invisible work you do—which doesn't come with a paycheck or sick leave—is what makes the world go round.
And I salute you.
                                                                                  -Cameron Poynter, Blogger Published September 2017
Overwhelmingly, women are still the primary caregivers for minor
children, and they are also more likely than men to be caretakers for elderly or disabled family members. While both men and women face a powerful stigma attached to addiction issues, women tend to feel this stigma more strongly than men, especially if they are mothers to small children. Also, women with young children may fear that they will lose custody of their children if they seek help for addiction. Fear, shame, and social stigma keep many women from admitting they have a disorder and seeking treatment.  70% of women entering addiction treatment have children. Women entering treatment are more likely to have primary responsibility for their children, whereas the majority of fathers entering addiction treatment have another primary caretaker (e.g., a mother) available.
More generally, women are more likely than men to experience difficulties in attending regular treatment sessions because of family responsibilities and cite being responsible for child care as one of the biggest barriers to entering treatment.
Women with children may also be hesitant to seek treatment for fear of legal action and social service involvement.
The shame, blame, and guilt attached to addiction can be stronger for women, especially mothers. Women report higher levels of stigma than men, and stigma is a known barrier to treatment seeking.
Historically, substance use disorder in women was considered a selfish, moral failure that resulted in intentional harm to the family and child and placed a burden on society. More current categorizations of a substance use disorder, however, acknowledge addiction in women as a treatable medical condition that impairs decision-making and overall cognitive function.
What Gives?
In a study of more than 100 undergraduate females, women said they expected to do 60 percent of housework when they got married.  Those are their expectations.  Regardless of how much they thought they would be working and their educational attainment, they always expected to do more housework and childcare than their spouses.  
Among married couples, women often take on other things that are almost invisible to them.  That includes things like sending out holiday cards, arranging family events such as making arrangements for Thanksgiving with the in-law, making doctor appointments for the kids, arranging for pet sitters for vacations, and scheduling babysitters.
Him: "Honey, why don't you ever want to go out and have a good time? Let's just have a nice dinner, the two of us, and relax!."
Her: "Ummm, ok…let me see if I can call 3 or 4 babysitters to get one scheduled, stop and get cash to pay them, prep the kid's dinner for the sitter, and make a reservation at a restaurant.  That sounds nice."

In some cases, domestic inequality may stem from some women not feeling justified in delegating chores. "They don't feel entitled to assert that the spouse engages in a 50-50 marriage," said Laurie Rudman, a professor of psychology at Rutgers University who has done studies on gender equality.
Letting go of perfect
Some women may not delegate to their male partners because they feel they are better at many chores – but even women who ask for assistance may not get it.  Many men are certainly stepping up to do more, but it's often not in their realm of expectations for themselves.  More than any other complaint in the couple's counseling, I hear, "I am not his mother.  Why do I have to tell him what to do around the house?  Nobody tells me we need to do laundry!"
It's time to dial down the self-inflicted pressure to juggle all of life's balls in the air.
Take care of and nurture yourself. You cannot accomplish anything if you're unhealthy. 

Know what your priorities are. 

Create an efficient mindset. Be realistic.

Expect the unexpected. 

Maintain a positive mental attitude.
Societal Roles
Women have traditionally been the gatekeepers, caregivers, and central organizing factors in their family units. As mentioned earlier, the stigma attached to addiction can be stronger for women, and thus prevent them from seeking help. Prolonged isolation may also be common in stay-at-home moms or where women have not had active employment outside the home.
The lack of access to childcare services discourages attendance or even prevents treatment entry. By providing childcare support, programs can help women enter and stay in treatment, allowing women to help themselves, and therefore help their children.
In 2018, only 8% of addiction treatment facilities provided child care.
Concerns related to drug use, pregnancy, and childbirth also impact many women in rehab. As little as four percent of all women who enter a drug addiction rehabilitation center are pregnant at the time they are admitted. But the impact of drug or alcohol use on the developing fetus can be catastrophic. Using substances as a pregnant woman also increases the chances of adverse physical health effects on the mother, including seizures, high blood pressure, and preterm labor.
Women who are pregnant and addicted to drugs face even greater stigma, scrutiny, and possible punishment than men do not have to face. Gender-specific treatment centers are more likely than mixed-gender facilities to offer onsite childcare, prenatal care, and education about drug addiction and substance use for pregnant women.
Medical Issues Due To Substance Abuse  
Although research on the physiological effects of alcohol and illicit drugs on women is limited and often inconclusive, significant differences have been found in the way women and men metabolize alcohol. Women
have more complications and more severe problems from alcohol use than men, and these complications and problems develop more rapidly. This phenomenon is known as "telescoping." Complications include liver
disease and other organ damage; cardiac-related conditions such as hypertension; reproductive consequences; osteoporosis; cognitive and other neurological effects; breast and other cancers; and greater susceptibility and progression of infections and infectious diseases, including HIV/AIDS and hepatitis C virus (HCV).
Although many physiological effects of licit and illicit drugs have not been
well studied, research has shown that abuse of substances such as stimulants, opioids, and some prescription (e.g., anxiolytics, narcotic analgesics) and over-the-counter (e.g., laxatives, diuretics, diet pills) drugs cause adverse effects on women's menstrual cycles and gastrointestinal, neuromuscular, and cardiac systems, among others. Regarding nicotine use, women who smoke increase their risk of lung cancer.
Currently, cancer is the second leading cause of death among women, with mortality rates
higher for lung cancer than breast cancer. Other physiological consequences of tobacco use include, but are not limited to, increased risks for peptic ulcers, Crohn's disease, estrogen deficiencies, strokes, and atherosclerosis.  Women who smoke are more likely to have chronic obstructive pulmonary disease and coronary heart disease. Women who use alcohol, drugs, or tobacco while pregnant or nursing expose their fetuses or infants to these substances as well. The most thoroughly examined effect of alcohol on birth outcomes is fetal alcohol syndrome, which involves growth retardation, central nervous system and neurodevelopmental abnormalities, and craniofacial abnormalities. Alcohol and drug use by pregnant women is associated with many complications, including spontaneous abortion, prematurity, low birth weight, premature separation of the placenta from the uterine wall, neonatal abstinence syndrome, and fetal abnormalities. Likewise, women who are pregnant and use tobacco are more likely to deliver premature and low birth-weight infants.
Trauma and PTSD
Compared to men, a higher percentage of women with substance use
disorder have been victims of physical, sexual, or verbal abuse. It is estimated that between 55% and 99% of women in addiction treatment have had traumatic experiences.
Sexual: While statistically, 1 in every 5 women in the U.S. will be raped at some point in their lives, for women seeking substance use disorder treatment, that number has been estimated to be as high as more than 7 in 10.
Post-Traumatic Stress Disorder (PTSD): It has been found that while men are more likely to experience a traumatic event within their lifespan, women are 2x more likely than men to develop PTSD as a result of a traumatic event. Of women with traumatic experiences, between 33% and 59% percent will develop PTSD. Women who suffer from PTSD are 1.4 times more likely to develop an addiction compared to women without PTSD.
Methods for treating both substance use disorder and any associated trauma, have been found to increase long-term positive outcomes in women.
Components of Trauma-Focused Treatment often include:
Grief or loss counseling

Peer support groups

Individual or group talk therapy (Cognitive Behavioral Therapy)

Exposure or desensitization work

Pharmacotherapy: medications to decrease symptoms

Holistic practice: mindfulness techniques, relaxation, yoga, meditation, acupuncture

Coping skill development: emotional regulation, cognitive restructuring (often gender-specific coping skills)
3 Core Tenets of Trauma-Specific Interventions.  
Recognize the survivor's need to be respected, informed, and optimistic about recovery

Identify the interrelation between trauma and substance use

Work collaboratively with family and friends of the survivor, and other human services agencies to ensure empowerment and promote resiliency
2 Empirically-Based Trauma-Focused Models for Addiction Treatment:
Seeking Safety
Seeking Safety is an evidence-based, present-focused counseling model designed to help people attain safety from further trauma and substance use. 
Trauma, Addiction, Mental Health, and Recovery (TAMAR)
Developed as part of the first phase of the SAMHSA Women, Co-Occurring Disorders and Violence Study, the TAMAR Education Project is a structured, manualized 10-week intervention combining psychoeducational approaches with expressive therapies. 
Socioeconomic Factors
Socioeconomic status encompasses not just income but also educational attainment, financial security, and subjective perceptions of social status and social class. Socioeconomic status can encompass quality of life attributes, as well as the opportunities and privileges afforded to people within society. Poverty, specifically, is not a single factor but rather is characterized by multiple physical and psychosocial stressors. Further, socioeconomic factors are consistent and reliable predictors of many outcomes across the lifespan, including physical and psychological health. 
Treatment placement decisions are based not only on the woman's individual needs and the severity of her substance use disorder but also on the treatment options available in the community, her financial circumstances, and available healthcare coverage.
Eight out of 10 women have full custody of their children, and custodial mothers are twice as likely to have low SES as custodial fathers.

Domestic and sexual violence against women can often lead to a cycle of poverty through job loss, poor health, and homelessness.

Women with a high school diploma are paid 80 percent of what men with a high school diploma are paid. Women with postgraduate degrees were paid 74 percent of what their male peers are paid.

Single-mother families, generally relying on the earnings of one adult, are more than five times as likely to be living in poverty as married-couple families.

Pregnancy affects work and educational opportunities for women. The cost associated with pregnancy is higher for women than men. In addition, unplanned or untimely pregnancies can prevent women from finishing their education or sustaining employment.

Historically, women were charged 50% to 80% more for insurance than me. The Department of Health and Human Services (HHS) issued a "final rule" prohibiting discrimination in healthcare and health insurance.

Women are less likely to be insured than men because their incomes tend to be less.
Codependency
Unhealthy helping and giving can arise from behaviors and traits that are culturally approved and encouraged for women. Females are expected to put others first and to be nice and considerate. Traditional feminine roles such as wife, mother, daughter (and daughter-in-law), direct women to take care of other people, make other people's lives easier by doing things for them, and care for those that are dependent (providing what is called care labor). Caring for others, and accommodating others, in and outside of the home, is often designated as women's work, and selfless service to others is sold to many of us as a defining feature of the good woman. The bottom line: The way some women understand and identify with their gender and culture promotes unhealthy self-sacrifice and martyrdom for others. They go overboard when it comes to enacting cultural values that emphasize taking care of others. They have trouble telling the difference between excessive caretaking and normal nurturing. They aren't emotionally or psychologically sick for following this cultural prescription; they're just trying to be good women in societies where women are expected to subordinate their needs to others.
Of course, it's not bad to take care of others or to rescue those in trouble. These are things that people do to show love and caring, and they make the world a more loving and caring place. But sometimes it's wise to consider whether the gender script that is followed causes a client to enable others, drives them to unnecessarily exhaust their emotional, physical, or financial resources, or leads them into imbalanced relationships with people that use them to escape responsibility or work. Being a good woman should not require these kinds of sacrifices. Do their actions promote others' welfare or enable them, whether their self-sacrifice is sustainable, and how they can better balance taking care of themselves while taking care of others?
What Causes Codependency?  
Codependency is a learned behavior.  Codependency is usually rooted in childhood. Often, a child grows up in a home where their emotions are ignored or punished. This emotional neglect can give the child low self-esteem and shame. They may believe their needs are not worth attending to.
Typically, one or more parents are not filling their role as guardians. Their dysfunction could be due to addiction, mental health diagnoses, or other concerns. The child may need to perform tasks that exceed their developmental ability. For example, if a parent is regularly too drunk to fix dinner, a young child may learn to cook, so the family doesn't go hungry.
Often the line between child and adult becomes blurred. If a parent isn't filling their role, a child may become a pseudo-parent for their siblings. They might change a brother's diapers or help a sister finish her homework.
Sometimes a child is expected to care for their parent. A parent experiencing domestic violence may turn to the child as a confidante. A parent with narcissism may demand the child provide them praise and comfort. These interactions are often called enmeshment.
Since children are not fully grown, filling the role of "adult" can take all their effort. A child may be so focused on keeping the household running that they ignore their own needs. They may associate the caregiving role with feelings of stability and control.
As a child, codependent behaviors can be necessary for survival. In adulthood, the behaviors are not as adaptive. Codependency can prevent a person from developing truly stable relationships.
Codependency may arise when someone is in a relationship with a person who has an addiction. The partner may abuse substances, or they may have an addiction to gambling or shopping.
The person with codependency may take on a "caretaker" role for their partner. The partner may rely on the caretaker to handle finances or household chores. If the addiction causes issues outside the relationship, the caretaker may cover for their partner. For example, someone who abuses alcohol may skip work. A codependent person may call the partner's boss on their behalf and claim their partner is ill.
The caretaker often cares for their partner out of a sincere desire to help. Yet their behavior often enables their partner to continue the addiction. When the caretaker "saves" the partner from consequences, the partner often loses motivation to change. They may not seek the professional rehab they need. Without help, addiction may get worse.
That said, the caretaker is not to blame for the other person's addiction. While codependency can contribute to someone refusing treatment, it is not the only cause. Barring a safety crisis, someone cannot force others into rehabilitation.
This relationship can also harm the caretaker. The codependent person often throws their their own needs side to care for their partner. Their codependent habits can worsen with time. They are unlikely to seek treatment for their mental health or substance abuse concerns.
Codependency can also develop from living in an abusive household or relationship. Emotional abuse can make people feel small or unimportant. Codependent behaviors can develop as a way to counteract those feelings.
For example, someone may act as a caretaker for a person with an addiction to feel needed. Another individual may try to earn gratitude by catering to others' needs at a cost to themselves. "Saving" others can make people feel empowered and important until it leads to substance abuse or medical issues of their own.
A person with codependency may feel responsible for the abusive individual. If an abuser has an untreated mental health concern, the person may try to "heal" them with care. Yet love alone is not enough to treat a mental health condition. The abusive person will need professional care to begin recovery.
Symptoms of Codependency
The following is a list of symptoms of codependency and being in a codependent relationship. 
Low self-esteem

People-pleasing

Poor boundaries

Reactivity

Caretaking

Control

Dysfunctional communication

Obsessions

Dependency

Denial

Problems with intimacy

Difficulty making decisions

Rigidity

Fear of abandonment

Need to save others
Codependency is an incredibly difficult and taxing disorder that a great majority of female addicts suffer from.  
Important clinical notes to help codependent clients:
Self-care is not selfish

Codependents Anonymous is a support group similar to AA that helps people break free of their codependent behavior patterns

Stop negative thinking patterns

Help the client be honest about who is driving these needs

Help the client build self-esteem
Using Substances to Lose or Maintain Weight
 "I took my Adderall about an hour before I got here," says my lunch companion, Sarah, as she picks at her crab salad. "If I hadn't taken it, I would have inhaled the table."
Sarah has been diagnosed with adult Attention Deficit Disorder (ADD or ADHD), for which Adderall, an amphetamine that paradoxically allows ADD patients to slow down and concentrate, is an accepted treatment. But for her, there's a notable and seductive side effect: For a body that has fluctuated
between a size 14 and a size 2, Adderall — along with yoga and chain-smoking — has helped her maintain a size 6.  
If you could take a drug that has almost no noticeable side effects and lets you lose all the weight you want, wouldn't you do it? That's what Adderall is like for Sarah and a lot of women. It is seemingly a godsend.
Sales for Adderall XR (extended-release) have more than doubled in the past five years, from 4.2 million in 2002 to 9.5 million in 2007, according to IMS Health, a healthcare information company.  Sales for drugs treating attention disorders have been projected to more than double to $13.9 billion by 2024, from $6.1 billion in 2014.  Online, Adderall ranks right up there with Viagra in most-hawked pharmaceuticals on the Internet; indeed, type in the words "Adderall abuse," and you're likely to be directed to a site that sells the stuff.
In most addiction cases, people use drugs or alcohol as a way to either alleviate underlying mental health disorder symptoms or to cope with emotional pain and stress. These contributing factors in addiction differ for men and women. Women are more likely to have eating disorders, depression, and anxiety. Women also struggle more often than men with body image issues and also past sexual and physical abuse and trauma, which can all significantly impact the start of an addiction disorder, or worsen an existing addiction tendency. Treatment centers that cater to exclusively female patients are designed and equipped to handle these unique, gender-specific problems that women tend to face.
One in seven women is using drugs such as cocaine or speed in a desperate attempt to lose weight, according to a survey.  Women are playing a dangerous game by using drugs to get thin.  Several dozen deaths are attributed to the use of cocaine and amphetamines every year.
Addiction Replacement 
Addiction replacement, or transfer addiction, occurs when an individual in recovery substitutes one addiction for another. The transfer occurs as a person substitutes one addiction for another to compensate for some perceived absence, either an emotional or psychological one.
Similar to addiction, the abuse of food can create a false sense of happiness or relief. Some studies suggest that the same pleasure centers in the brain that are triggered by drugs can also be triggered by food. When eating, serotonin, dopamine, and endorphins are released in the brain. The pleasure derived from the release of these chemicals can override the body's feeling of fullness. As a result, people will sometimes continue to seek that same pleasure. Those who have undergone weight loss surgery, can no longer indulge in their addiction to food, which means they may turn to a different addiction to get the same pleasurable feelings they once did with food.
A transfer addiction can affect anyone who has restricted their food intake or made any lifestyle changes.
How Eating Disorders Affect Your Relationship With Food
Eating disorders affect the brain's pleasure center similarly to drugs and alcohol. As a result, the brain can rewire a person's thoughts and behaviors. The psychological and behavioral impact of this type of rewired thinking among those with an eating disorder include:
Unrealistic body image

Dismissal of maintaining a healthy diet

Deep self-loathing

Obsessive levels of exercise

Reinforcement of control issues
Body dysmorphic disorder (BDD) may develop as a result of an eating disorder and after bariatric surgery. BDD is characterized by persistent preoccupations with an imagined or slight defect in one's appearance. A person with BDD may perform compulsive behaviors to hide or improve their flaws, such as exercising excessively.
Identifying A Transfer Addiction
Addiction transfer doesn't require becoming dependent on a consumable substance like drugs or alcohol. Some individuals may transfer their addiction to what might seem like harmless and even healthy activities, like exercise. However, over time, the replacement for a once-thriving eating disorder can quickly turn into an addiction. Some signs of addiction transfer can include:
Constantly thinking about the new vice

Losing sleep or time at work or school to participate in the new activity

Neglecting self-care

Experiencing stress or anxiety if unable to complete new vice

Neglecting aftercare programs or meetings
As with many things in life, the first step in preventing or addressing transfer addiction is awareness. Once a person is aware that this may happen, they can find healthy ways to replace the reward they may have experienced from their eating disorder or addiction.
Co-occurring Disorders 
Co-occurring disorders are defined as the occurrence of two disorders or illnesses in the same person. Although this term can refer to any combination of disorders and diseases, it often is used to describe someone who suffers from another psychiatric illness (e.g., major depression) in addition to a substance use disorder.
Symptoms may interact between conditions to influence the course and prognosis of both disorders. Also referred to as having co-occurring conditions or "dual diagnosis."
Women are more prone to depression, anxiety, and eating disorders than men. Almost two times as many women experience depression as men. Postpartum depression in women who have recently given birth is another co-occurring disorder worth noting.
Eating disorders are also common among women with substance use disorders.
Substance use may lead to the onset of symptoms of another mental illness. Substance use can also cause symptoms that look like symptoms of mental illness, but once abstinent, the person no longer suffers from those symptoms (often referred to as "substance-induced" symptoms). Mental illness may also precede and lead to substance use as a method of self-medication, to alleviate symptoms such as anxiety, depression, and discomfort.
Treatments
To provide appropriate treatment for co-occurring disorders, the Substance Abuse and Mental Health Services Administration (SAMHSA) of the U.S. Department of Health and Human Services recommends an integrated treatment approach. Integrated treatment is a means of coordinating substance abuse and mental health interventions, rather than treating each disorder separately and without consideration for the other.
Integrated treatment occurs when a person receives combined treatment for mental illness and substance use from the same clinician or treatment team. It helps people develop hope, knowledge, skills, and the support they need to manage their problems and pursue meaningful life goals. Integrated treatment may include the following:
Help patients think about the role that alcohol and other drugs play in their life. People feel freer to discuss these issues when the discussion is confidential, nonjudgmental, and not tied to legal consequences.

Offer patients a chance to learn more about alcohol and drugs—how they interact with mental illnesses and with other medications—and to discuss their use of alcohol and drugs.

Help patients become involved with supported employment and other services that may help the process of recovery.

Help patients identify and develop recovery goals. If a person decides that the use of alcohol or drugs may be a problem, a counselor trained in integrated treatment can help that person identify and develop personalized recovery goals. This process includes learning about steps toward recovery from both illnesses.

Provide counseling specifically designed for people with co-occurring disorders. This can be done individually, with a group of peers, with family members, or with a combination of these.
Successful strategies with important implications for clients with COD include interventions based on addiction work in contingency management, cognitive-behavioral therapy (CBT), relapse prevention, and motivational interviewing.
All substance-abuse treatment programs should have in place appropriate procedures for screening, assessing, and referring clients with CODs. It is the responsibility of each provider to identify clients with both mental and substance use disorders and to assure them that they have access to the care needed for each disorder.
A comprehensive assessment serves as the basis for an individualized treatment plan. Appropriate treatment plans and treatment interventions can be quite complex, depending on what might be discovered in each domain. This leads to another fundamental principle: There is no single, correct intervention or program for individuals with CODs. Rather, the appropriate treatment plan must be matched to individual needs according to these multiple considerations.
An onsite addiction treatment psychiatrist can improve treatment retention and decrease substance use among patients. The onsite psychiatrist brings diagnostic, medication, and psychiatric counseling services directly to the location where clients are based on the major part of their treatment. This approach often is the most effective way to overcome barriers presented by offsite referral, including distance and travel limitations, the inconvenience of enrolling in another agency and the separation of clinical services (more "red tape"), client fears of being seen as mentally ill (if referred to a mental health agency), cost, and the difficulty of becoming comfortable with different staff.
The National Dialogue on Co-Occurring Mental Health and Substance Abuse Disorders created a conceptual framework that classifies clients into four quadrants of care based on relative symptom severity, not a diagnosis. The four quadrants are
I.  low addiction/low mental illness severity
II.  low addiction/high mental illness
III. high addiction/low mental illness
IV.  high addiction/high mental illness
The four-quadrant model provides a structure for moving beyond minimal coordination to foster consultation, collaboration, and integration among systems and providers to deliver appropriate care to every client with co-occurring disorders.
Medication
Many clients with COD require medication to control their psychiatric symptoms. Pharmacological advances over the past decade have produced antipsychotics, antidepressants, anticonvulsants, and other medications with greater effectiveness and fewer side effects. With the support available from better medication regimens, many people who once would have been too unstable for substance abuse treatment, or institutionalized with a poor prognosis, have been able to lead more functional lives.
Psychoeducational Classes
Psychoeducational classes on mental and substance use disorders are important elements in basic COD programs. These classes typically focus on the signs and symptoms of mental disorders, medication, and the effects of mental disorders on substance-abuse problems. Psychoeducational classes of this kind increase client awareness of their specific problems and do so in a safe and positive context.
Relapse-prevention education presents strategies designed to help clients become aware of cues or "triggers" that make them more likely to abuse substances and help them develop alternative coping responses to those cues. Some providers suggest the use of "mood logs" that clients can use to increase their consciousness of the situational factors that underlie the urge to use drugs or drink.
Group Therapy
Group therapy provides a forum for discussion of the interrelated problems of mental disorders and substance abuse, helping participants to identify triggers for relapse. Clients describe their psychiatric symptoms (such as hearing voices) and their urges to use drugs. They are encouraged to discuss, rather than act on, these impulses. Groups also can be used to monitor medication adherence, psychiatric symptoms, substance use, and adherence to scheduled activities. These groups can provide a constant framework for assessment, analysis, and planning. Through participation, the individual with COD develops a perspective on the interrelated nature of mental disorders and substance abuse and becomes better able to view his or her behavior within this framework.
Outpatient Substance Abuse Treatment Programs for Clients with COD
Treatment for substance abuse occurs most frequently in outpatient settings. Some offer several hours of weekly treatment, which can include mental health and other support services as well as individual and group counseling for substance abuse. Others provide minimal services, such as one or two brief sessions, to give clients information and refer them elsewhere. Some agencies offer intensive outpatient programs that provide services several hours per day and several days per week. Typically, treatment includes individual and group counseling, with referrals to appropriate community services.
Individuals with COD often need a range of services besides substance-abuse treatment and mental health services. Generally, important needs include housing and case management services to establish access to community health and social services. These can be essential to the successful recovery of the person with COD.
It is imperative that discharge planning for the client with COD ensures continuity of psychiatric assessment and medication management, without which client stability and recovery will be severely compromised. Relapse-prevention interventions after outpatient treatment need to be modified so that clients can recognize symptoms of psychiatric or substance abuse relapse on their own and can call on a learned repertoire of symptom management techniques (such as self-monitoring, reporting to a "buddy," and group monitoring). This also includes the ability to access assessment services rapidly since the return of psychiatric symptoms can often trigger a substance-abuse relapse.
Social Service Systems
Women are more likely to experience economic barriers to treatment. Pay gaps, lower wages, less income, or the higher likelihood of women living in poverty before substance use disorder onset, can limit the financial resources available to seek services and treatment.
Biological, cognitive-behavioral, and psychological dimensions of women's substance use and abuse should be framed in their socioeconomic contexts, including, but not limited to, employment, educational status, transportation, housing, literacy levels, and income.

• Promote cultural competence specific to women. Treatment professionals and staff must understand the worldviews and experiences of women from different ethnic and cultural backgrounds, as well as the interaction among gender, culture, and substance use to provide effective substance abuse treatment. In addition, effective treatment will depend equally on attention and sensitivity to the vast diversity among the female population, including overlapping identities of race, class, sexual orientation, age, national origin, marital status, disability, and religion.

• Recognize the role and significance of relationships in women's lives. The relational model recognizes the centrality of relationships or connections in women's lives and the importance of those relationships concerning alcohol, tobacco, and drug use. While substance use may initially play an integral role in making or maintaining connections in relationships, the relational approach views the development of substance use disorders as a "disconnection" and stresses the development and repair of connections to others, oneself, one's beliefs, and one's culture is critical for recovery. The relational model takes a family-focused perspective, using a broad definition of family as those individuals a woman views as her significant support system. In this model, a woman's children are included in her treatment, and prevention and treatment services must be provided directly to her children and family.

• Address women's unique health concerns.  Women possess distinctive risk factors associated with the onset of use, have a greater propensity for health-related consequences from drug and alcohol consumption, exhibit higher risks for infectious diseases associated with drug use, and display a greater frequency
of various co-occurring disorders. Moreover, women who abuse substances are more likely to encounter problems associated with reproduction, including fetal effects from substance use during pregnancy, spontaneous abortion, infertility, and early onset of menopause. Substance abuse treatment needs
to address women's unique health concerns throughout treatment.

• Endorse a developmental perspective. In general, women experience unique life course issues. Specific to women who abuse substances, these life-course issues, along with developmental milestones, impact their
patterns of use, engagement in treatment, and recovery. Substance use and abuse affect women differently at different times in their lives. It is important to consider age-specific and other developmental concerns starting with the assessment process and continuing through continuing care and long-term recovery.
• Attend to the relevance and influence of various caregiver roles that women often assume throughout their lives. Regardless of substance abuse, women are more likely to assume primary caregiving responsibilities for their children, grandchildren, parents, and other dependents. These roles may heavily influence a woman's willingness to seek help for substance abuse, and also may interfere with her ability to fully engage in the treatment process or to adhere to treatment recommendations.

• Recognize that ascribed roles and gender expectations across cultures affect societal attitudes toward women who abuse substances. Whether or not a woman neglects her role as a caregiver, engages in alcohol or drug-induced sexual activity, continues to use despite pregnancy, or uses sex to secure her next supply of drugs or alcohol, women with substance use disorders are significantly stigmatized by societal attitudes and stereotypes of women who drink and use drugs. As a result, women may experience feelings of shame associated with their use and the consequences of their use.

• Adopt a trauma-informed perspective. Current and past violence, victimization, and abuse greatly affect many women who abuse alcohol and drugs. Substance abuse treatment approaches need to help
women find safety, develop effective coping strategies, and recover from the effects of trauma and violence.

• Utilize a strengths-based model for women's treatment. A strengths-based approach builds on the woman's strengths and uses available resources to develop and enhance resiliency and recovery skills, deepen a sense of competency, and improve the quality of her life. These strengths may include personality traits, abilities, knowledge, cultural values, spirituality, and other assets, while resources may involve supportive relationships, environments, and professional support.

• Incorporate an integrated and multidisciplinary approach to women's treatment. Treatment needs to integrate current knowledge, research, theory, experience, and treatment models from diverse disciplines critical to understanding women and substance abuse treatment.  In addition to incorporating and blending information from the mental health, women's health, and social and behavioral sciences fields, treatment providers must network and collaborate with other agencies to provide comprehensive case management and treatment planning to address the complexity of biopsychosocial and cultural issues that women may exhibit throughout treatment.

• Maintain a gender-responsive treatment environment across settings. Effective treatment for women begins with a collaborative environment that is nurturing, supportive, and empowering. Women with substance use disorders are more likely to remain in a treatment setting that feels familiar and safe, includes their children, utilizes proactive case management, and fosters the development of supportive relationships across the continuum of care.

• Support the development of gender competency specific to women's issues.  Administrative commitment and vigilance are needed to ensure that staff members are provided gender-specific training and supervision to promote the development of gender competency for women. 
Providing comprehensive services and continuing care post-treatment (e.g., housing, transportation, education, and income support), is known to reduce substance use in both genders, but a higher number of women need those services.
Relapse Prevention
Initial recovery happens more quickly for women than men, but women are at higher risk of relapse and more frequent relapse incidences than their male peers.  How a client copes with addiction, how they heal from it, and how they relapse does differ by gender. A woman's motivations for using drugs or alcohol again, after a period of sobriety, are likely different from a man's. If they do relapse, they need to learn that there are effective ways to help them cope and get sober again.
Hormonal fluctuations sometimes play a role in the risk of relapse. It is thought that hormones play a critical role in the severity of drug or alcohol cravings.
Researchers have found that men who took advantage of support groups, such as Alcoholics Anonymous, did so to make non-drinking friends and to build up a support network to help them avoid the temptations of being around alcohol. For men, being in social situations with alcohol was the biggest trigger to relapse. The study found that this wasn't the case for women. The biggest issue women face is emotions. Women used support groups to cope with their emotions, like depression or anxiety, which tempted them to relapse and start drinking again.
Women And Emotions
The primary triggers for women to relapse include feelings and state of mind.  Knowing is a piece of information. Knowing the triggers are key to helping clients to learn how to avoid them and, in turn, avoid having a relapse. With emotions backing the relapse triggers, it is more important than ever for women to pay attention to and care for their emotional life. 
Tips To Cope With Relapse And Emotions
Stay in counseling – Therapy or counseling sessions help a client recognize, regulate, and control their emotions. Many people who have gone through rehab simply stop attending sessions thinking they no longer need the help. They may not need their therapist as often as they once did, but they still need some check-ups or check-ins. They should keep a regular, even if the infrequent, schedule of counseling sessions for emotional maintenance.
Practice relaxation techniques – When their emotions start to build, and they feel angry, lonely, or depressed, they may want to turn back to their habit. Instead, help them to learn to turn to meditation, yoga, and other practices that help them relax and re-focus. These can be very powerful ways to control their urges to relapse.
Take care of your body – Too often we are too busy to take good care of ourselves, but our emotional states are connected to our physical states. Clients should be cognizant of eating well, getting plenty of sleep every night, and getting regular exercise so that they will feel better every day.
Get involved – Being intellectually and socially engaged with the world around them can help them to better cope with their emotions. Having a support network is important in helping them resist relapse urges, but so is engaging their minds.  Encourage them to try new activities and develop new hobbies and skills.
Women face unique problems associated with their addiction and their potential to relapse. Unlike men, they are driven to abuse substances by their emotions. They cope with their feelings by using drugs or by drinking. When they can learn to recognize their destructive emotions and cope with them, they can avoid relapsing and stay sober.
Women are biopsychosocial and unique in ways that are relevant to substance use, substance use disorders, and substance abuse treatment. Core principles for gender-responsive treatment for women, such as:
• Acknowledging the importance as well as the role of the socio-economic issues and differences among women.
• Promoting cultural competence specific to women.
• Recognizing the role as well as the significance of relationships in women's lives.
• Addressing women's unique health concerns.
• Endorsing a developmental perspective.
• Attending to the relevance and influence of various caregiver roles that women often assume throughout their lives.
• Recognizing that ascribed roles and gender expectations across cultures affect societal attitudes toward women who abuse substances.
• Adopting a trauma-informed perspective.
• Using a strengths-based model for women's treatment.
• Incorporating an integrated and multidisciplinary approach to women's treatment.
• Maintaining a gender-responsive treatment environment across settings.
Women also have strengths that act as protective factors against addiction and relapse.  They frequently engage in problem-solving and developing skills; they mobilize support from others and learn to cope with their feelings.
References:
"Women in Recovery." RecoveryAnswers.org,(www.recoveryanswers.org/resource/women-in-recovery/)
Johnson, V. E., & O'Leary, K. D. (2001). "Predicting verbal and physical aggression in early marriage: A prospective analysis. Journal of Family Psychology, 15(3), 345-360." sciencedirect.com,(https://www.sciencedirect.com/science/article/pii/0740547295020616/)
Brenda Iliff. (2016). "Women, Addiction, and Recovery" hazeldenbettyford.org,(https://www.hazeldenbettyford.org/articles/unique-challenges-of-women-and-addiction)
Thank you for using BaysideCEU.com
We appreciate you!